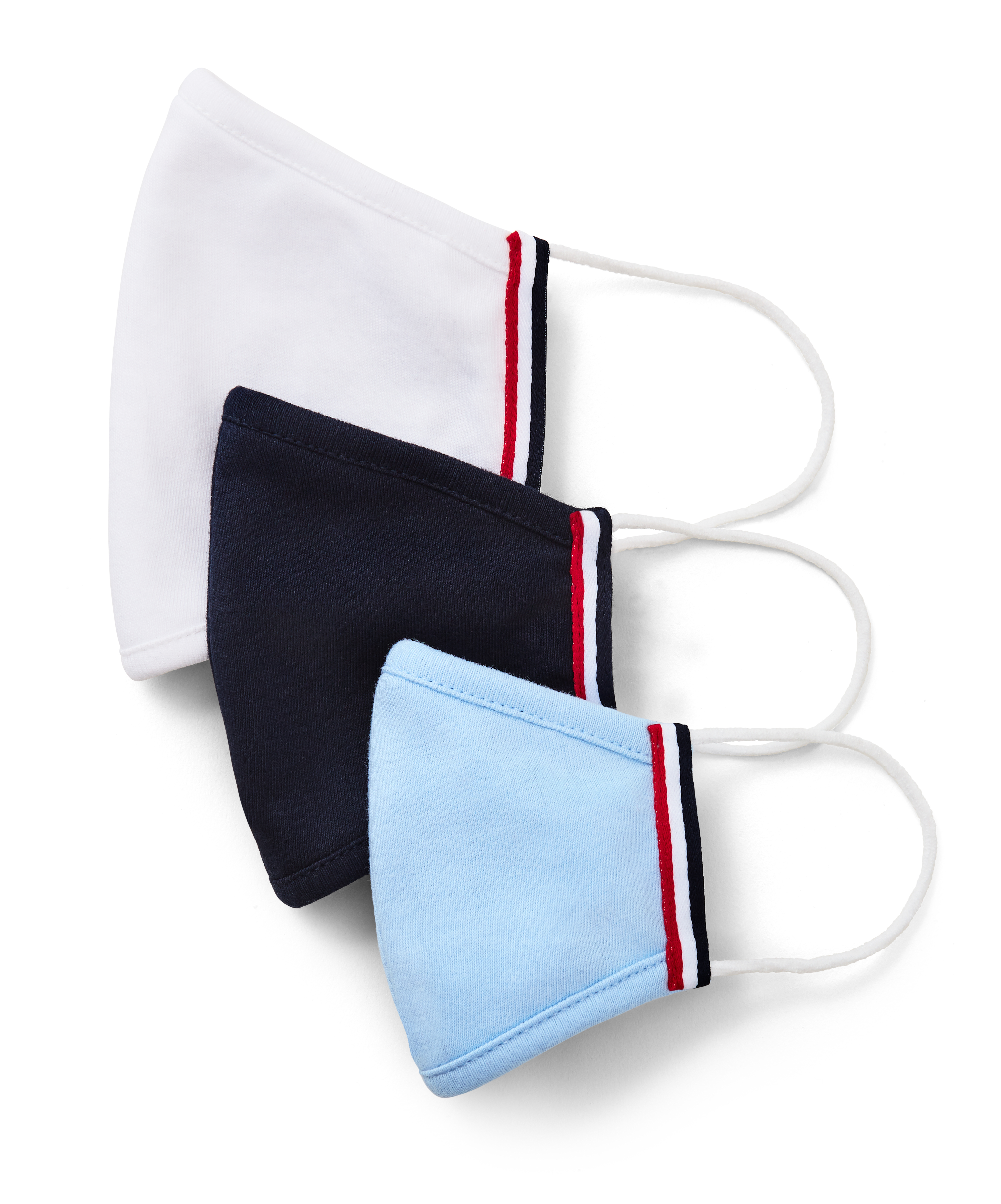 This offer has closed.
Keep your little ones comfortably covered in this washable mask with filter pocket.
Soft cotton-blend interlock
Over-the-ear elastic straps. Can be knotted for a more secure fit.
Inside pocket allows for inserting a filter or other material for additional filtration. Filter not included.
This offer is not transferable and non-returnable.
FABRIC AND CARE:
60% COTTON, 40% POLYESTER exclusive of decoration
Hand wash and lay flat to dry. Use cool iron if needed. Do not bleach.
SIZING AND FIT:
Small (Light Blue): 6" L x 4" H **
Medium (Navy): 7" L x 4.5" H **
Large (White): 8" L x 5.5" H **
**Size Currently Unavailable.
PLEASE NOTE:
This is not a medical-grade mask or personal protective equipment and is not intended as a replacement for medical-grade personal protective equipment or other recommended measures to stop the community spread of any viruses including social distancing, washing your hands, and refraining from touching your face.
This is not an FDA approved product. This product makes no claims of antimicrobial protection, antiviral protection, infection prevention or reduction. This product is not intended for use in a medical setting.
This mask is not intended for children below 36 months, anyone who has trouble breathing, or it unconscious, incapacitated or otherwise unable to remove the mask without assistance.
Avoid using the face mask during playing/running etc. as you may encounter breathing difficulties, instead maintain social distance as per government guidelines.
Wash this mask before the first use as per the wash care label.
Learn more on when and how to use masks HERE.